Men's Products
At Jesse & Son, we are distinct in our quality and fit and stay true to providing the best clothing at appropriate prices. It is not only about the tailoring experience at our store but also providing you clothing that are crafted to service you for many years to come.
The products we offer are -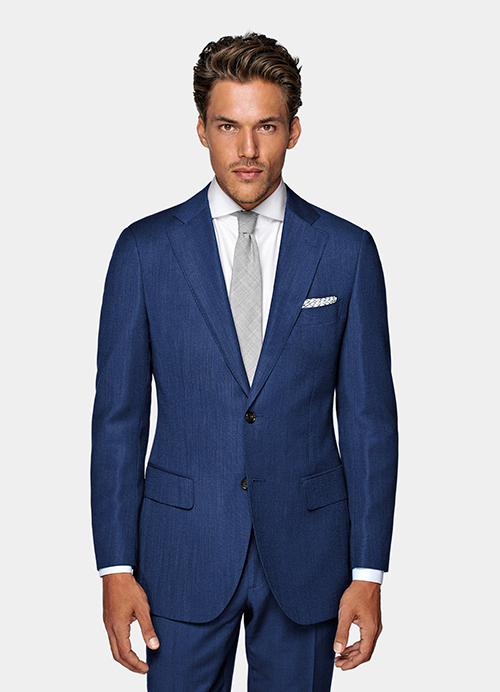 Suits
Whether it is a regular-cut, solid-color business suit, a slim fitted suit with European flair, or something in between, the suit is a staple in every man's wardrobe.

Versatile for a wedding, an important meeting or daily work-wear, every man should have a hand-crafted and fully-customized suit specifically fitted for himself.
Details & Construction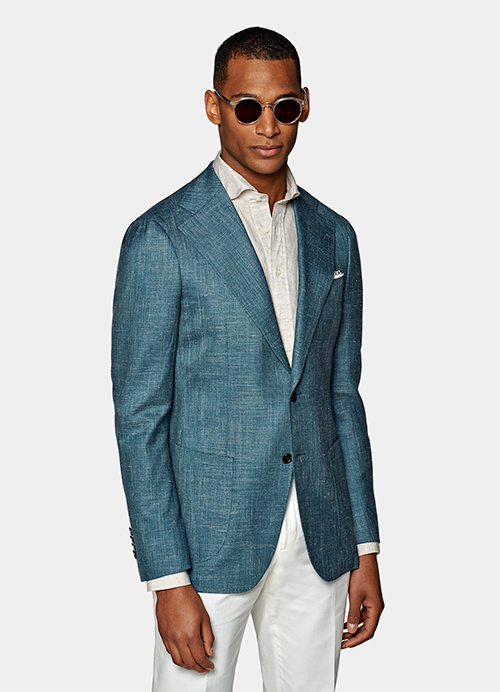 Men's Blazers
Blazers are a vital part of a man's closet as they be seen as professional and yet dressed down and comfortable at the same time. Patterned or plain blazers provide the same masculine silhouette as a suit but is also versatile when paired with jeans, chinos or dress pants.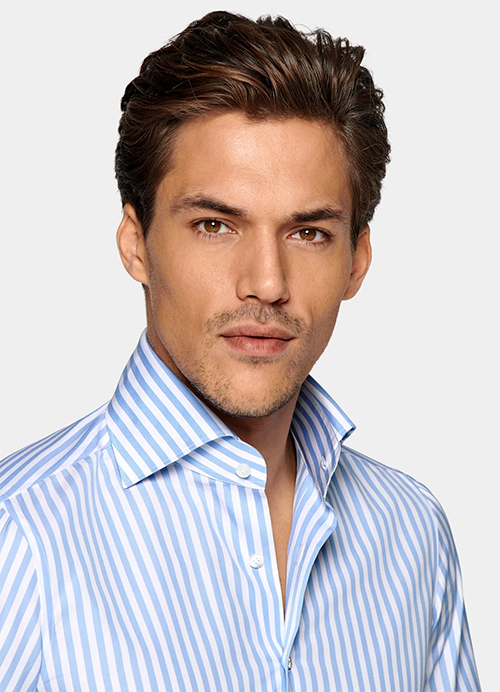 Men's Shirts
Custom dress shirts are all about fabric quality, comfort and fit as they wear directly on to your body and act as a second skin. No wardrobe is complete without a few custom dress shirts. Getting it right, with a proper fit and fabric, is important because you wear them daily and should look and feel confident.at all times.
Men's Pants
Custom pants that are perfectly tailored reveals to the other person that you are attentive to details. They have a way of visually lengthening your legs, making you appear leaner and taller; Pants are versatile and can be worn for different occasions, such as with a matching suit jacket and dress shirt for a formal look, or with a colorful patterned shirt for a more casual look.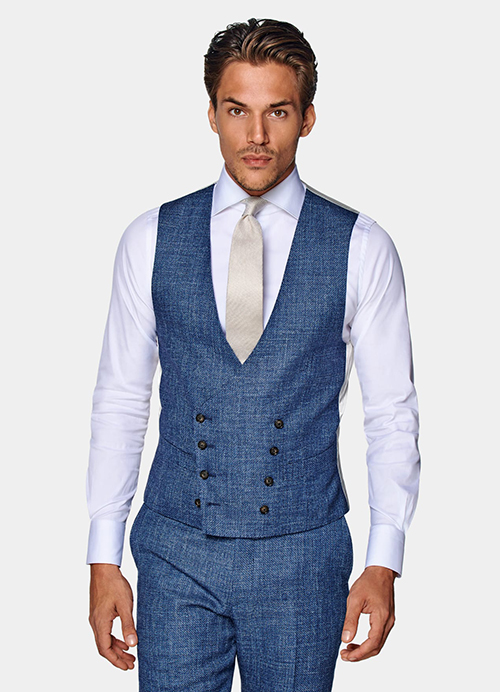 Men's Waistcoat
Depending on the fabric chosen, the waistcoat adds a level of formality to the suit when made into 3-piece ensemble and adds variation and style when worn itself with casual shirts and pants. Individuals that would like to completely forego the suit can simply add a vest to their dress shirt for those semi-formal occasions.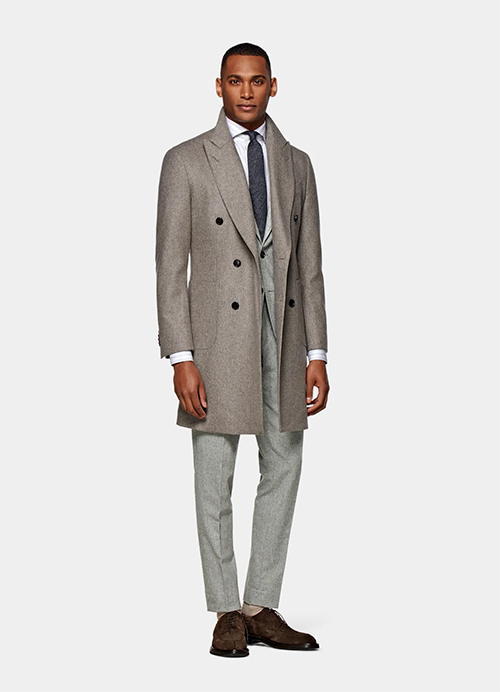 Men's Overcoats
Worn over the shirt and jacket, overcoats come in a variety of fabric weights and in 3 lengths (short, knee length to full length). Overcoats are most commonly used during winter to keep the wearer warm, protecting them from harsh weather whie adding a sense of distinction to the individual.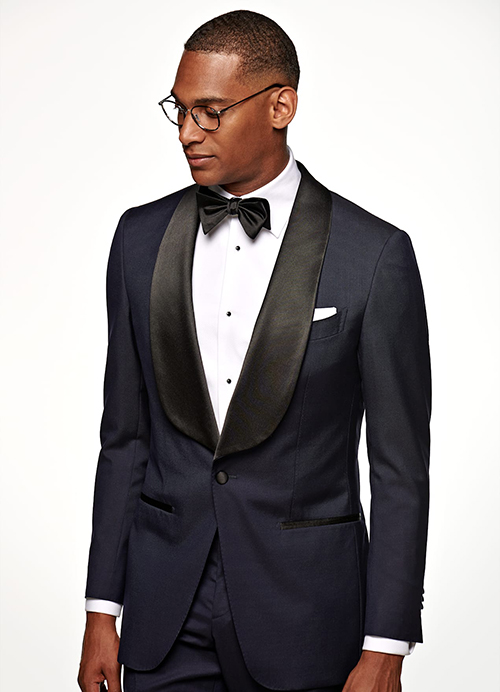 Men's Tuxedo
A formal suit with black facings on the jacket's lapels jacket's buttons, and along the trouser's out-seam, the dinner jacket/tuxedo is typically black or midnight blue depending on the individual's choice. It is commonly worn with a formal shirt, a waistcoat or cummerbund and a bow tie; Suitable for weddings, formal galas and black tie events.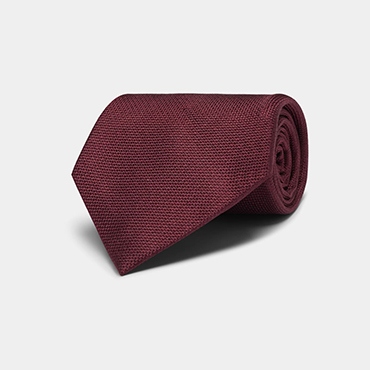 Neckties
Wearing neckties as part of regular office attire, for a formal occasion, or merely as an accessory, we have a large collection of ties in silk, satin, cotton and linen fabrics. Available from vibrant hues to tones of pastel in plains as well as the latest patterns, Jesse and Son ties will have you looking sharp and flawless at all occassions.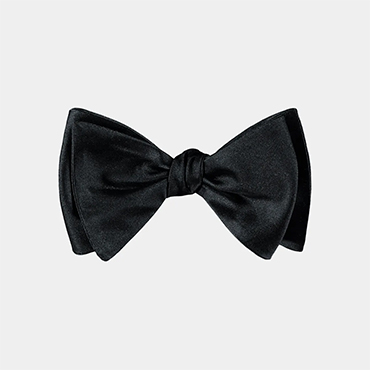 Bowties
Bowties are a great way to make a fun statement or complete the look of a formal or black tie event. They can become a conversation piece or the center of attention, which makes choices about pattern and shape more important. We have silk and satin bowties in plains and unique patterns from the classic shape to butterfly, arrow point and diamond tip.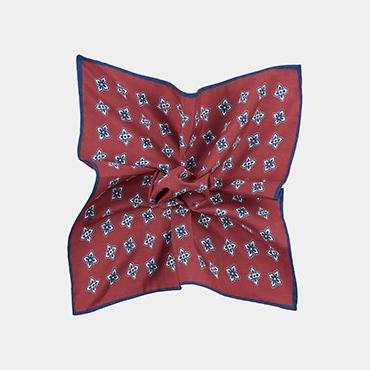 Pocket Squares
Accessorizing with a pocket square is synonymous with a confident and polished look. Truly express your individuality to an otherwise uniform-like suit with all sorts of patterns , colors and folds. We are now offering customizable pocket squares for weddings, special occasions, or to match your tailor-made clothing. Personalize your order with custom monogramming, selection of fabrics from silk, linen, or cottons fabrics.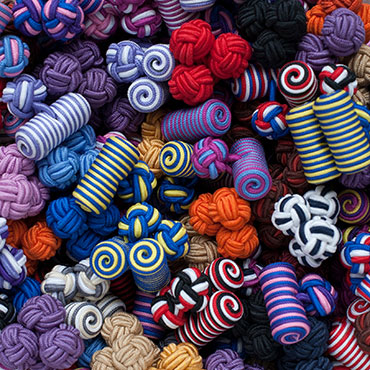 Cufflinks
We offer silk knot cufflinks in a range of solids and multiple-colors weaves. Our silk knot cufflinks are rich in color and have great elasticity. They are the easiest accessory to add a pop of color to your shirts and are great for those informal and social events.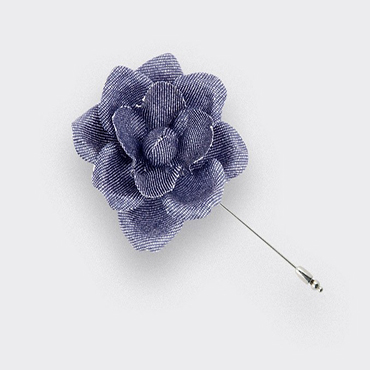 Lapel Pins
A lapel pin is the most underused accessory that can turn a great suit into a memorable one. Considered as a gesture of elegance, they also add a sense of flair and character for the complete gentleman look. We stock various flower designs in solid colors as well as multiple color combinations.